When the February issue of House Beautiful arrived on my doorstep I knew that a change was in the wind. Out, are the cold greys of last February, and in with the new "it" colour: Green. The pages of my favorite design magazines are full of bright, vibrant, natural colours. Are you ready to get on board with this new trend?
Kermit the frog once said "It isn't easy being green" well listen up Kermit, green is the new black and green has never been easier.
It may seem like a terrifying thought to paint your walls green, I don't blame you it is quite a colour investment. That said green can be brought into your decor in very subtle and inexpensive ways. For instance I found the glass pedestal below on Etsy for a mere $15, or consider trying
a few glass apothecary jars filled with green candies like the ones below. Another great option: new toss pillows with a foliage theme.
A few of my favorite rooms that make me green with envy...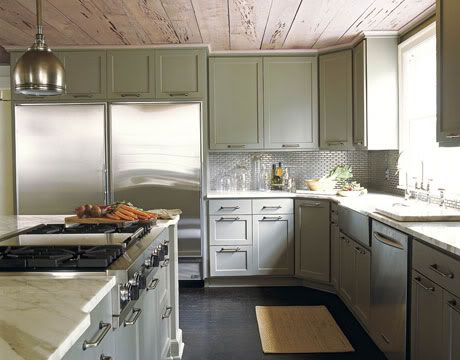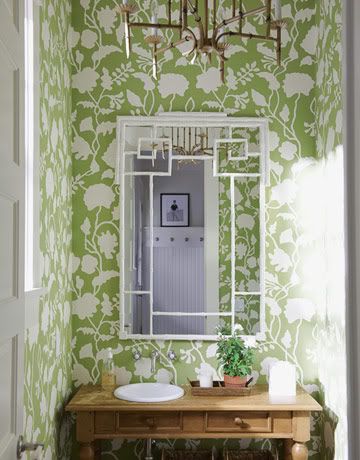 J