We have had a few days of dark dreary rain and with a few more on the forecast I am going a bit stir crazy. Alberta may be cold 7 months of the year but you can almost always count on bright blue stunning Alberta skies. So when we get Vancouver weather I don't know what to do! My sunglasses are collecting dust.
I thought I would search out a few bright interiors to cheer me up. My home is a palette of cream, white, grey and black with accents of blue and yellow. All in all I like a calming envelope for my home.
That said I love a daring colour scheme. In fact in our home office (ongoing project, don't ask) I have big plans for dark brown walls, orange accents and chocolate accents. We are still in the process of mudding our walls, which FYI is no fun, but I have started collecting accessories for my bright room.
Here's what I have so far: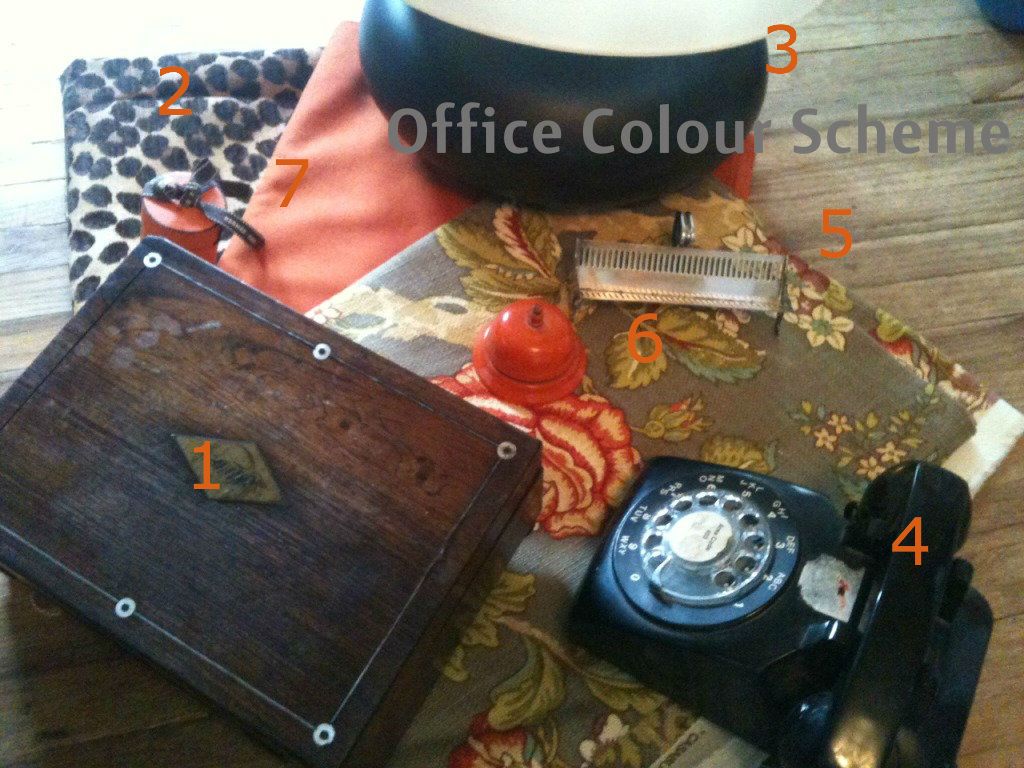 1 -
Antique letter box the perfect way to store those odds and ends
2 -
These are the three fabrics I have started with, I'm loving the leopard!
3 -
The wood espresso base of this lamp is perfect
4 -
I can't help but love an old rotary phone
5 -
This is a silver antique sugar cube server, I use it
to hold a lovely pen
6 -
This vintage hotel desk bell adds a sense of whimsy
7 -
The classic Hermes orange box is beautiful in this colour scheme
Here are a few beautiful bright interiors to cheer up even the darkest day!
House Beautiful
House & Home Magazine - Okay this one may be a bit wild
Apartment Therapy
House & Home Magazine
House & Home Magazine
House Beautiful