Today I started work on my desk. It may sound silly but starting work on this desk is a symbolic step forward for Plum Home + Design. Sure I could have picked up a desk at Ikea but every time I sit at this desk I will remember how hard I worked to get here.
It is a well loved 1940's solid white oak school teachers desk. I have big plans for it, in case you missed it click here. Today I spent
5 hours, yes 5 hours sanding it back to bare wood.
Here is what the desk looked like at the start of today:
I learned a few valuable things:
1 - Sanding is not for the faint of heart
2 - 80 grit is coarse but you still need a lot of elbow grease
3 - 5 hours is not enough time to sand a desk
4 - It is the messiest job I have ever done. Seriously, my husband offered to hose me off.
5 - I am getting too old for this
6 - Buy those knee pads that tilers use. Take it from me kneeling on the garage floor is not comfortable.
If you are going to do a similar job here is what you need:
A - Palm Sander
B - Sandpaper, coarse 80 grit
C - Sanding blocks, for the tight spaces
D - A mask
E - Shop Vac - the dust is unbelievable so it's worth vacuuming every once and a while.
I had a palm sander to start with, today I bought the Black & Decker Mouse. It is a small hand sander perfect for corners and edges. I had to got to four different places to find it, it was worth the trips. Though small it was easy to handle and quite powerful.
This is my Ryobi palm sander. It is a super handy tool that any DIY'er should have. No need to spend the world, $30 - $80 is plenty.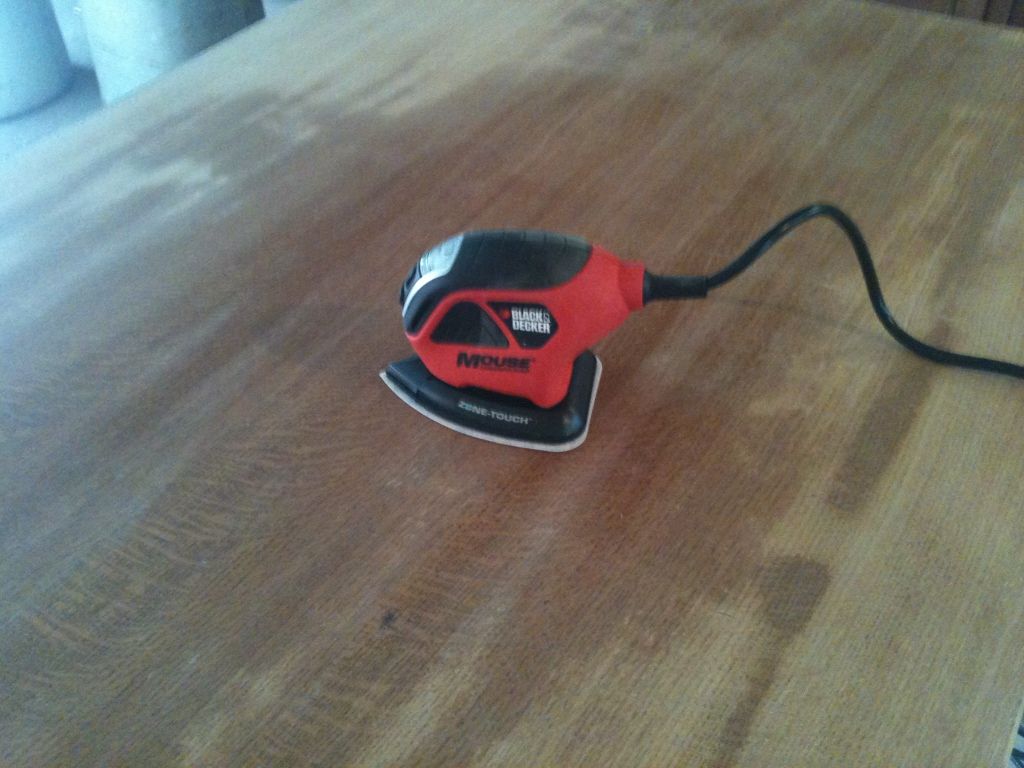 My new mouse in action.
I used 80 grit paper all over but in hind sight I could have used 60 grit, particularly on the top.
The top took 2 hours to sand, clearly there were a few coats of varnish on it.
The top is pretty close to bare wood as are the drawers but the sides and legs are going to need a few more hours.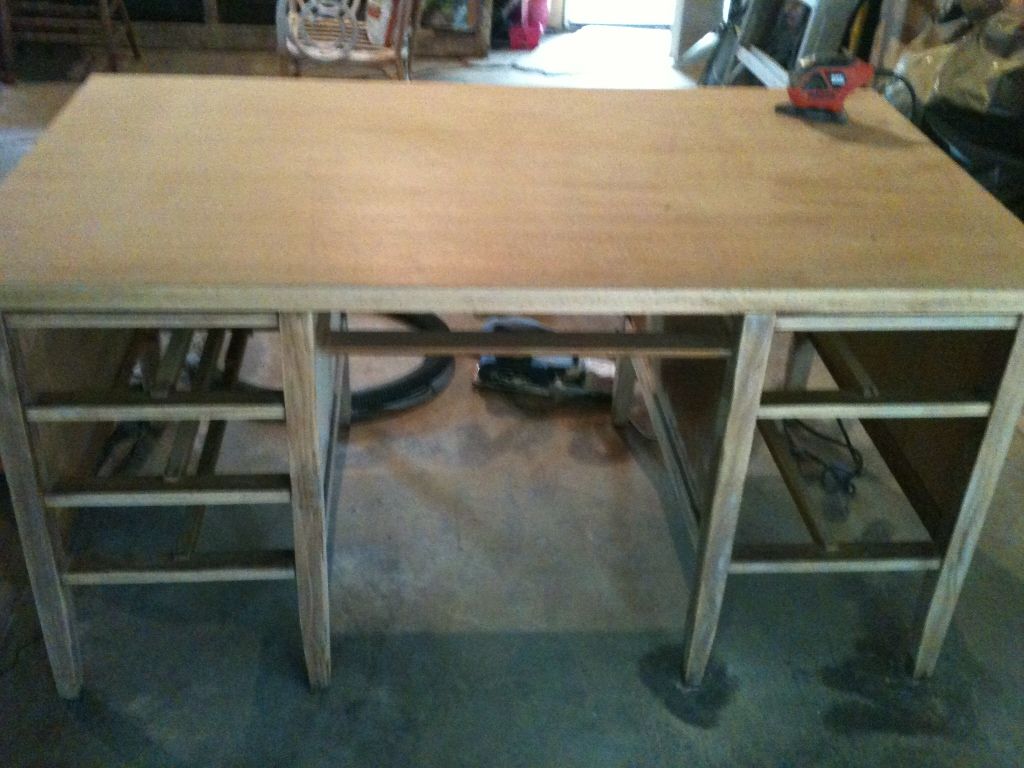 It's looking pretty bare!
I was surprised how white the wood is. It will look beautiful stained white.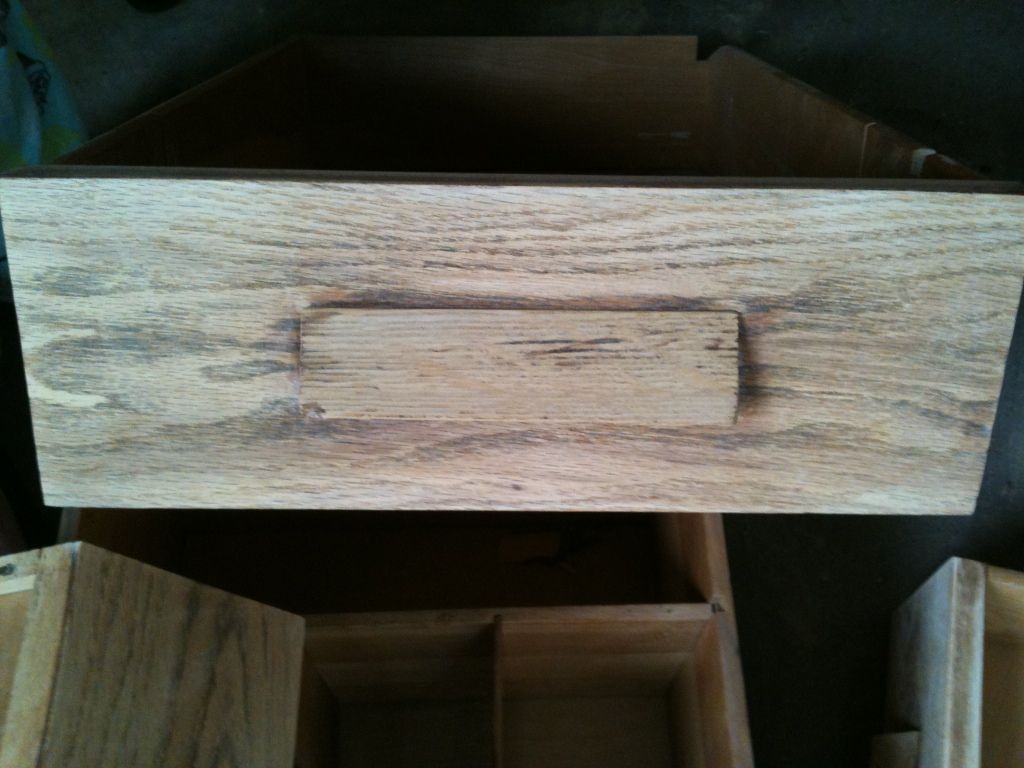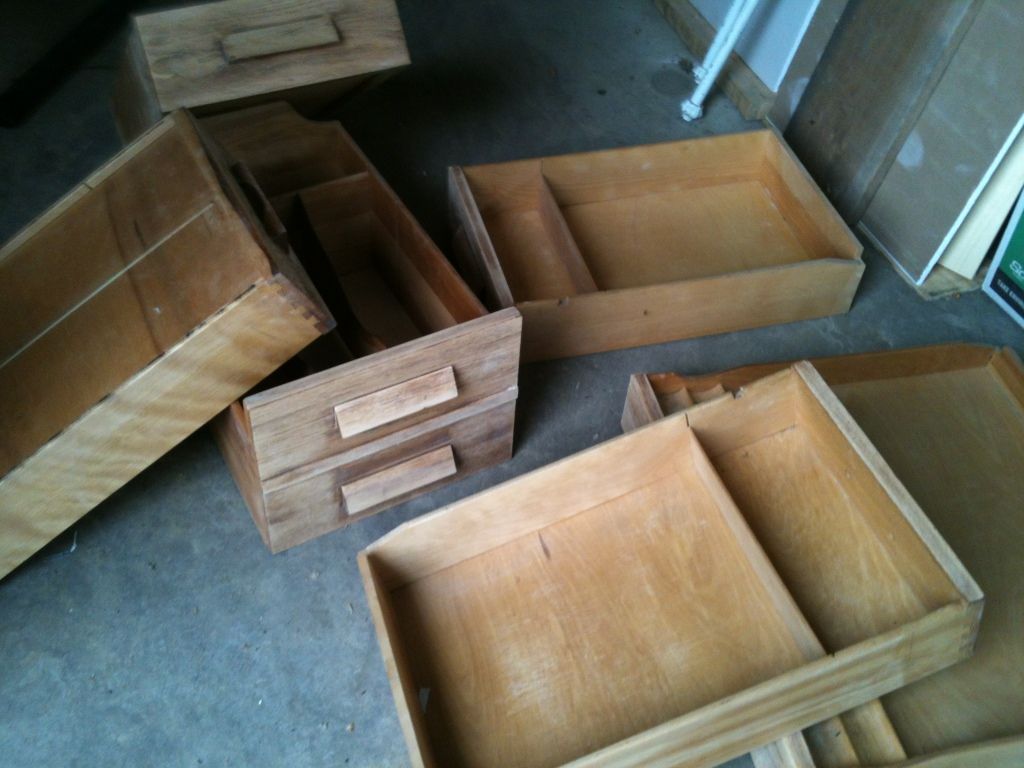 The drawers need a little bit of work, the tight spots have to be done with sanding blocks and elbow grease.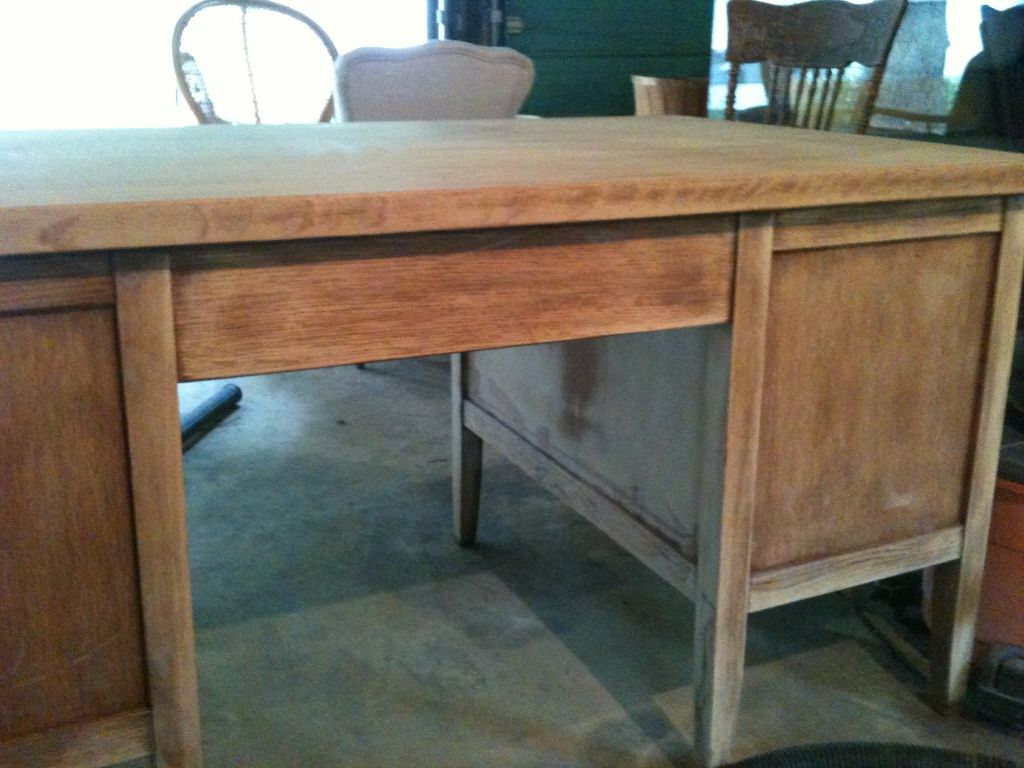 You can tell where I have sanded it back to the wood and where I still need to go back over.
Once I am done with sanding I will need to thoroughly wipe it down before I stain it. I got my stain at Walls Alive, they are always so helpful. They even found a piece of white oak to test the stain on. We did a few tests, I want the stain very white so it was a delicate game trying to get it white without adding too much pigment. If there is too ugh pigment in the stain it will become to difficult to work with.
I will give the desk another shot, tomorrow. Once my back has had a rest! Stay tuned!