One of our favorite new products is from
Amarais Soaps
. Made by hand by in small batches they are made with natural ingredients designed to be gentle on both your skin and on the environment. Located in Bloomfield Ontario in the heart of Prince Edward County they are proudly Canadian through and through.
These soaps are 100% biodegradable and have zero synthetic fragrances, preservatives, parabens, sulphates, petrochemicals or colours. The soaps are made with local goats milk. With no harmful chemicals they are perfect for sensitive skin. Trust me I have tried them.
We carry 4 delicious scents:
On Saturday August 25th come and visit us at our shop and tell me that you read our article. You will receive 10% off your Amarais Soap purchase.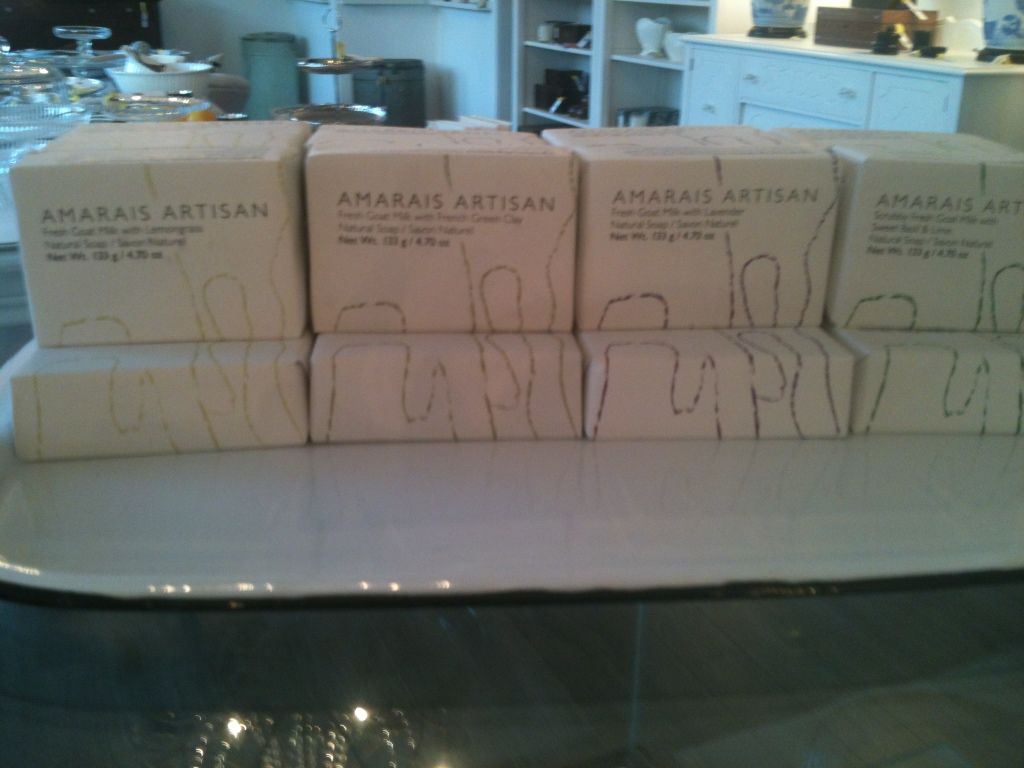 In our shop!