When I decided that I wanted to open a home decor store, I knew that I wanted to carry unique lines that Edmonton had never seen before and products made responsibly and by creative people.
One of the brands I feel in love with was Oh Little Rabbit. This Oregon based independent company is run by husband and wife Jason and Cara Hibbs. They make their beautiful household products with a focus on sustainable, organic, recycled and natural products whenever they can. They use non-toxic water based inks for all their printing so you know that all of their products are safe to use in your home and kitchen.
This creative couple specialize in illustration and print making, in fact they hand draw all of their illustrations! We carry their beautiful tea towels, produce bags and napkins.
I love these produce bags, what a great alternative to plastic bags! These produce bags are lightweight so they won't effect the grocery scale. They are long lasting whether in your grocery bag or at home in your crisper.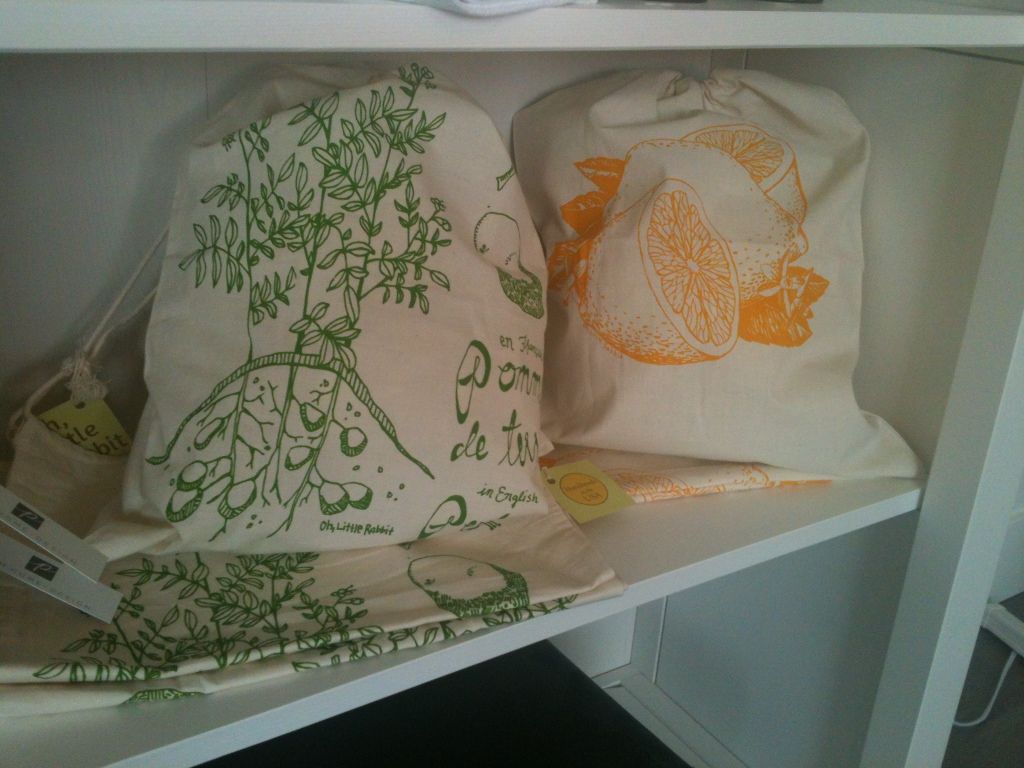 $20 for 2, perfect for your 124th street market produce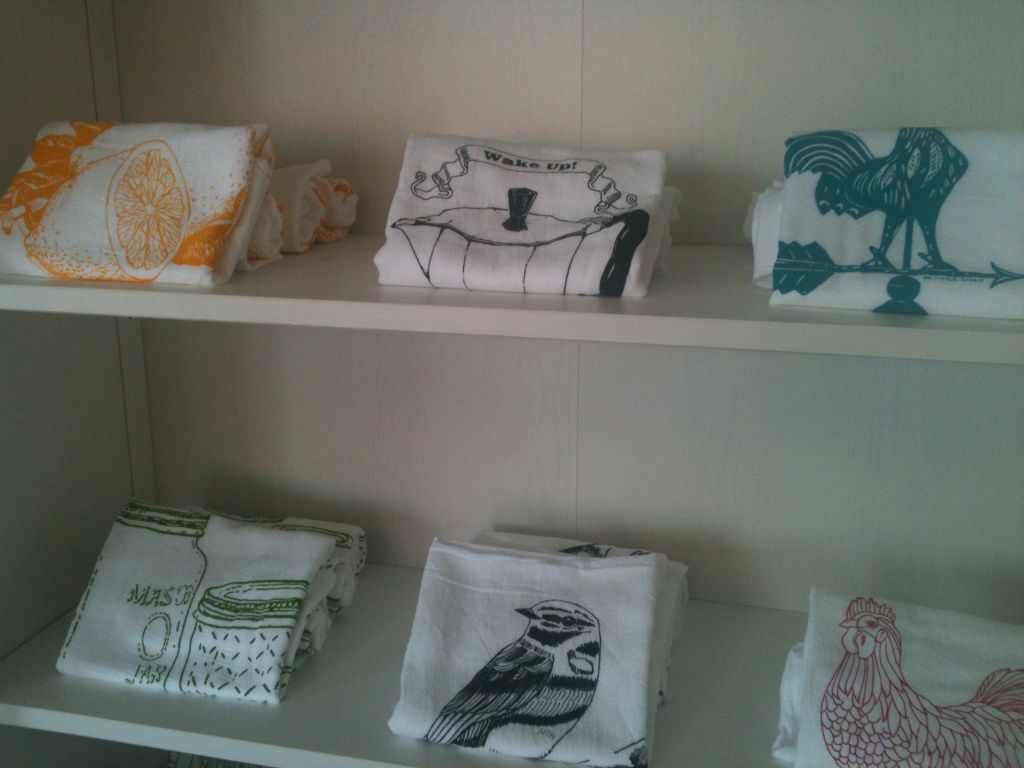 These 100% organic cotton tea towels are oh so soft and only $11 each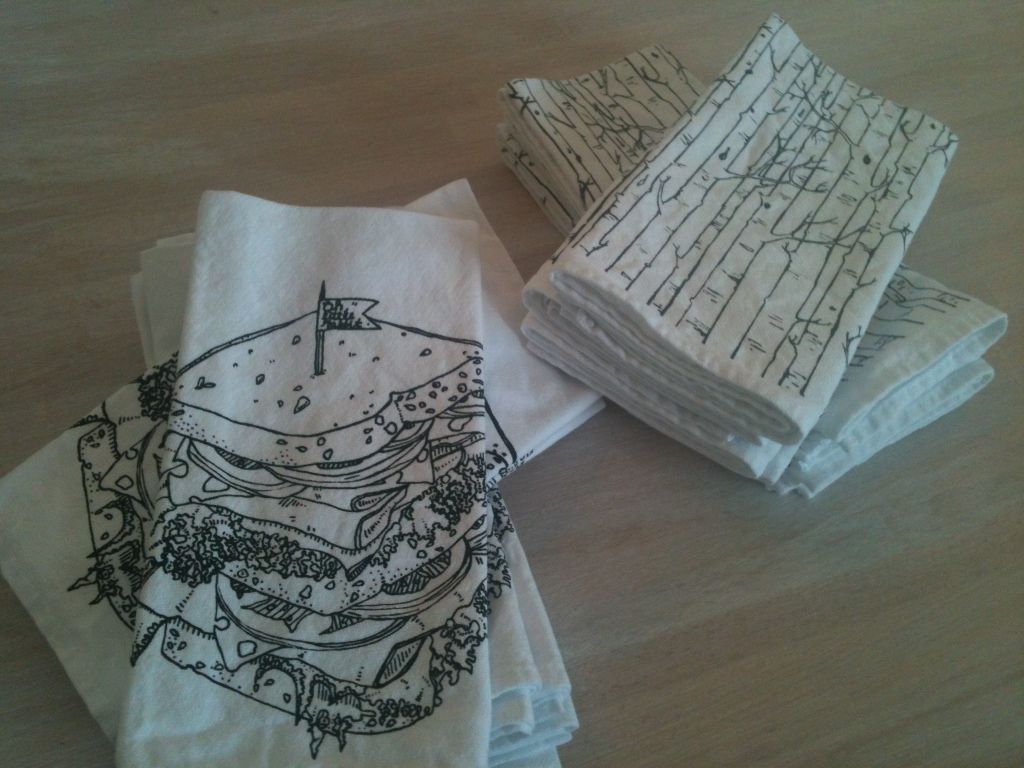 Aren't these napkins yummy? They are organic cotton and printed by hand. 4 for $28