Yesterday was a big day at Plum Home + Design! Our window decals were installed, the address went up and our hours of operation are now proudly displayed on the door. I even have an adorable sandwich board to put out on our first day of business. Though we have been busily working away in the store for a few weeks, when our name went up on the windows it felt like a monumental step forward towards our opening day.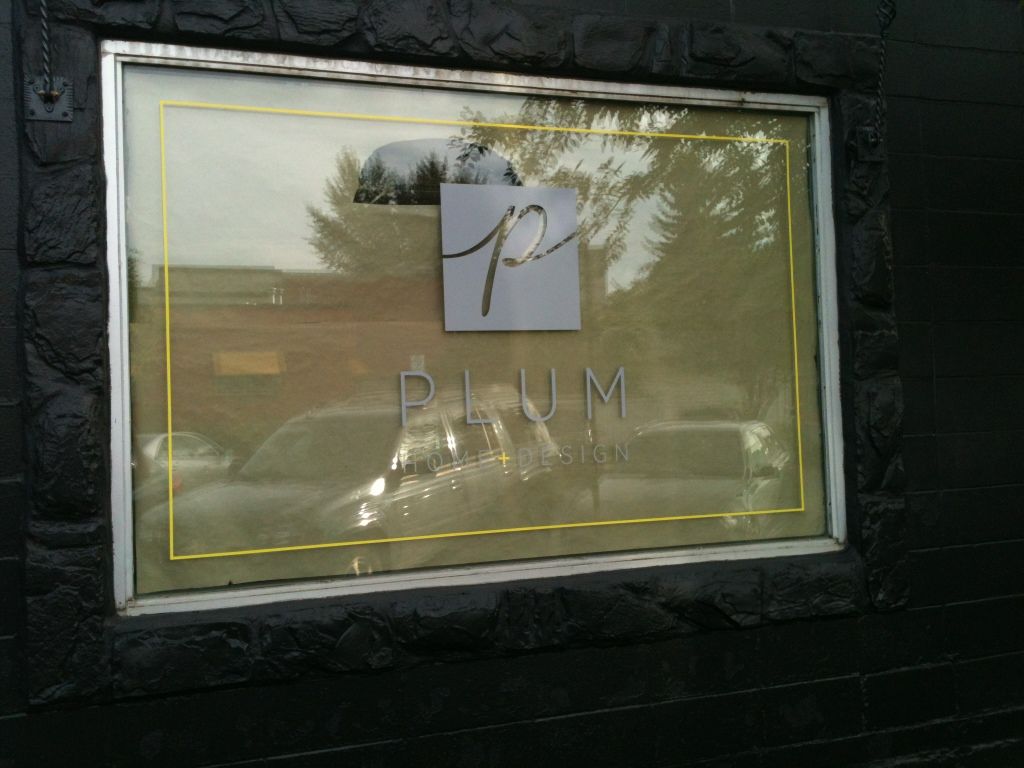 Did you notice we painted the building black? My favorite shade of black, Francesca by MS.
We also had our counter delivered yesterday, it might be the thing I'm most excited about. Almost two years ago when I decided to open a store I bought this beautiful counter from Mildred's antiques. As a child I fondly remember running around Mildred's antique store. She was always kind and patient explaining the history behind each piece. She would let me touch delicate china and look closely at antique jewellery. No where else was a curious child allowed these luxuries.
Visiting Mildred's shop on a Saturday afternoon was always a special excursion. A memory I will hold dear for years to come. When Mildred decided to close up shop she offered to let me purchase her counter. The counter is special for a number of reasons, not only is it from Mildred's but also because the counter is from the original Birks jewellers store in Edmonton on Jasper Avenue. Birks is the Canadian version of Tiffany's and a much beloved part of our history. I can't help but beam with pride when I see it.
I don't mean to be stingy with the pictures but I'm holding them back for the big reveal.