Our new arrivals from England have just arrived and I was inspired by a time when travel was an experience. It involved drama, style and not having to take your shoes off and walk through security.
Clearly luggage was not limited to one piece per person.
*Marlene Dietrich*

*Elizabeth Taylor*

*Marlene Dietrich*
We have already sold a few trunks but we have my favorite one left: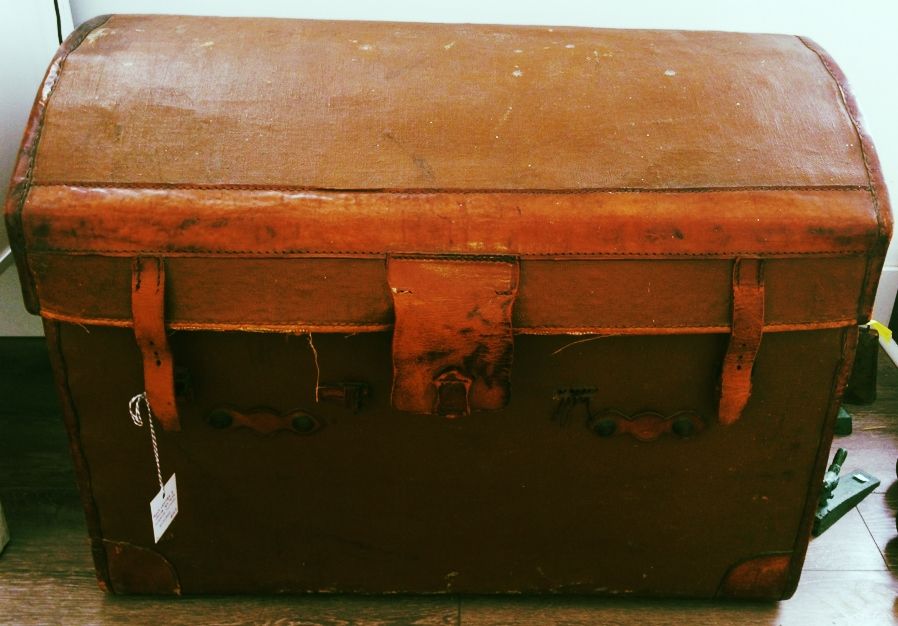 This amazing leather steam trunk, is stunning. Clearly made custom for it's own with leather trim, heavy canvas and a padded interior I'm obsessed! Can you imagine this at the end of your bed?
*I love the makers mark, made in Bristol England*
*The padded interior, with straps*
Not to worry we have small ones too, these two lovely leather suitcases are a nice size. The top one is lined in satin and you would not believe how much it weighs!