Yesterday we were lucky enough to have our favourite photographer out to take some new shots of the store. We hadn't had any since we opened in August 2012 and things sure have changed around here!
No photo shoot is complete without fresh lemons and flowers, flowers, flowers!
I had 4 antique bud vases that I brought back on my last buying trip to England and I just knew they would be perfect filled with yellow and white roses.
Here's what I did:
I bought two dozen roses, white and Yellow. Before I start designing a floral arrangement I always start by filling my vases with water.
Roses aren't inexpensive so to make your flowers fill the arrangements you will need to loosen the petals. To do this, gently run your finger inside the outer petals and work your way in. This will open the rose and give it a much more fullness.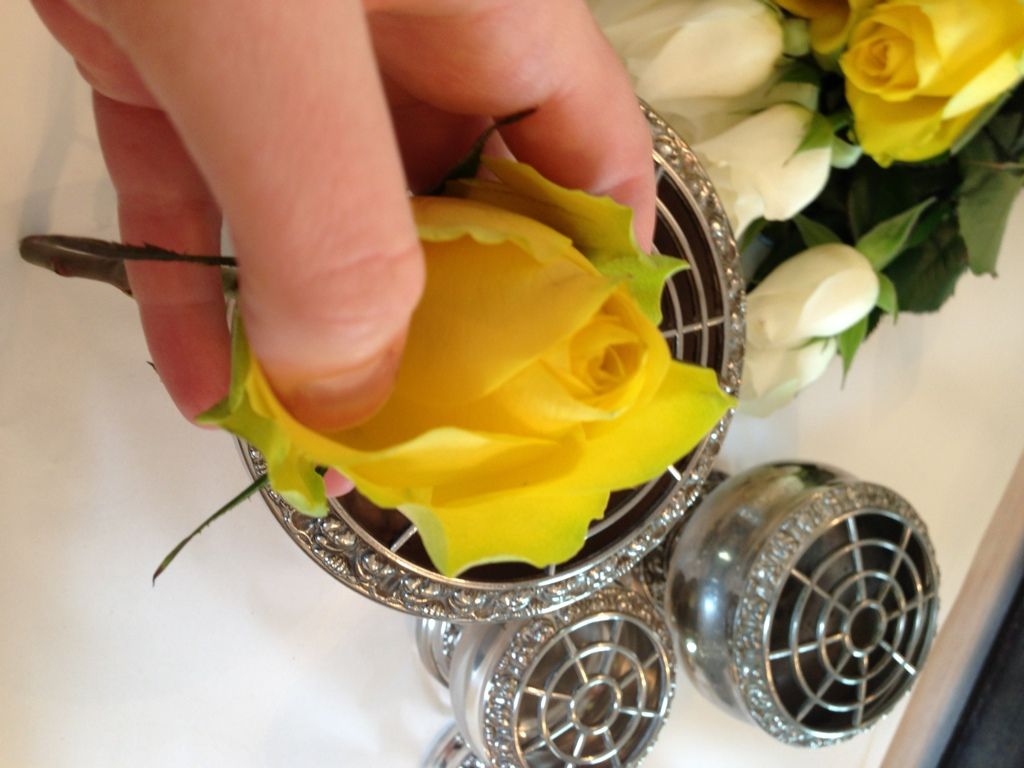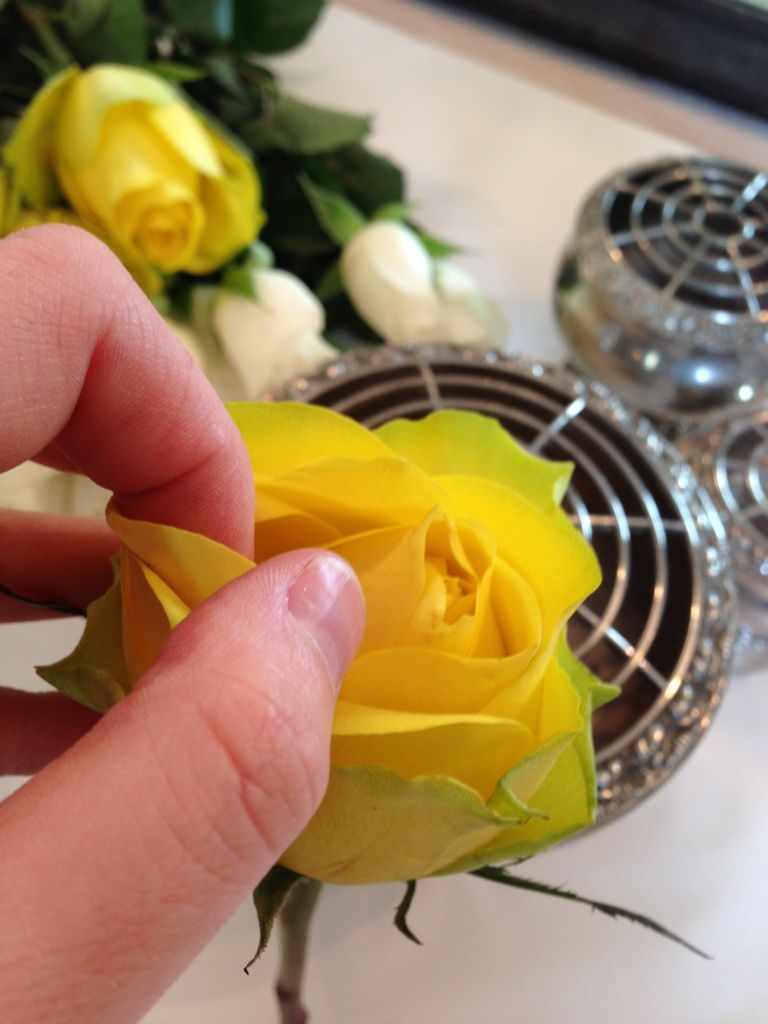 The bud vases have metal frogs on top so arranging the flowers is easy and they stay in place.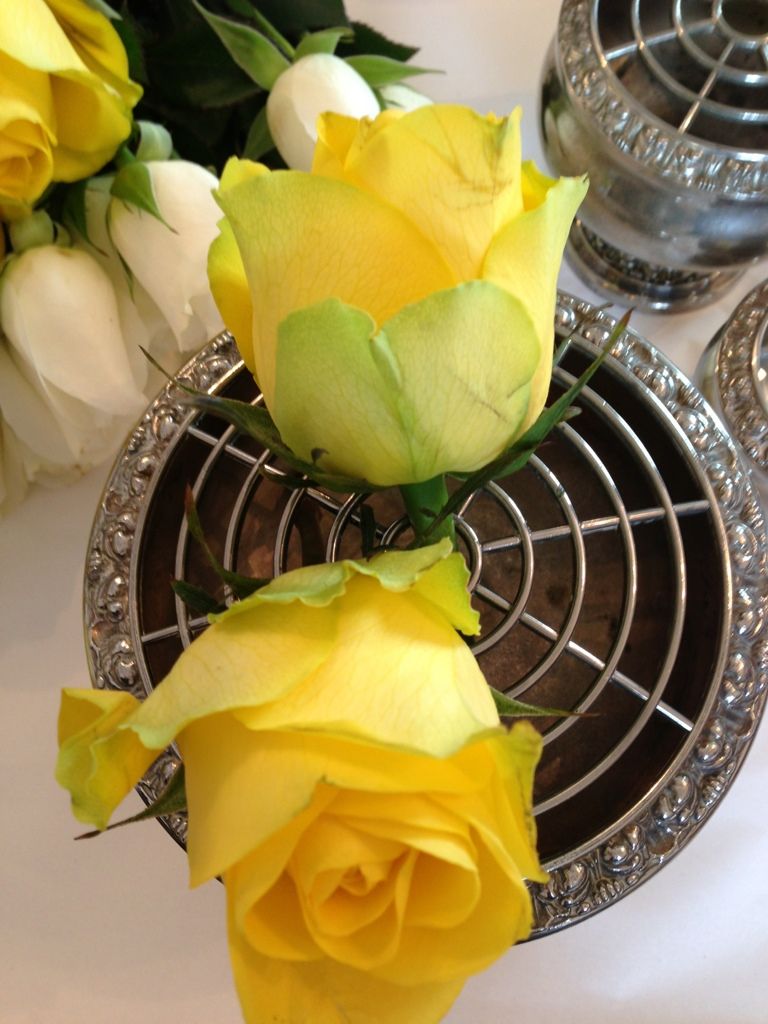 When I was done, I was pretty happy with how they turned out. What do you think?
I got a few stargazer lilies, I think they look amazing in this old glass beaker c1890.
My tried and true go to for the store are always Alstroemeria, they last for weeks and look beautiful in my 1930's English Sylvac vase.