I can't believe that I have been home from Italy for almost a month and I am just getting around to showing the pictures! I spent three glorious weeks in Italy in May. It was warm, fun and spectacular!
It was a family trip to celebrate my dad's 60th birthday, we spent an amazing week on the Amalfi Coast with the whole family. The other two weeks my husband and I spent travelling around. I couldn't help myself and I of course brought treasures back for the store. Stay tuned to see our new finds!
Our trip kicked off in Milan, considered its the industrial center of Italy it boasts Europe's biggest University and Italy's biggest populations. Besides being the fashion capital it boast some beautiful architecture.
A Victorian Glass Ceiling in the Galleria
The Duomo in Milan
Shopping in Milan!
These floors are all pieces of marble in the Duomo, stunning!
A "Street View" in Venice
Then we were off to Venice! I had visited before but it was my husbands first visit. How could he be disappointed? Venice is lovely and busy so it's best to visit early spring. Did I mention it's also once of the most expensive place in Italy to visit. If you are feeling flush you can spend 40 Euros to enjoy a cappuccino and croissant while listening to a classical quartet in the
square!
The beautiful stores surrounding the Marc's Square
Gondola ride
The Bridge of Sighs
We hopped on to a train and were off to Bologna. Boasting Italy's oldest university it was such a lovely city. The streets were tidy with winding streets leading from glorious squares to glorious square. Known as the culinary center of Italy we had some amazing meals in our short stay but dinner starts at 8:30 in Bologna so snacking was necessary which we of course obliged in.
All these tiny fresh fruit and veg stalls open in the morning and before dinner each day
Cheese, yes please!
The next morning we got back on the train and traveled to Florence. Florence has always been one of my favorite Italian cities and I couldn't wait to arrive. We were staying a great apartment just a block from the Duomo.
Marble mosaic floors in the Duomo, inspired!
A spectacular mosaic ceiling in the Baptistry
Beautiful door hardware in Florence
The best real estate in Florence
From Florence we took the train into Naples it's a crazy city and we were grateful to be picked up and driven to the Amalfi by our mini bus driver. We stayed in a lovely hotel in Priano but the main feature was the view!
How cool is this? The Italy bike tour went past our hotel!
After the Amalfi we took the train into Rome. I had visited before but it was my husbands first visit and it did not disappoint. It's hard to wrap your head around a busy city bustling around ancient ruins.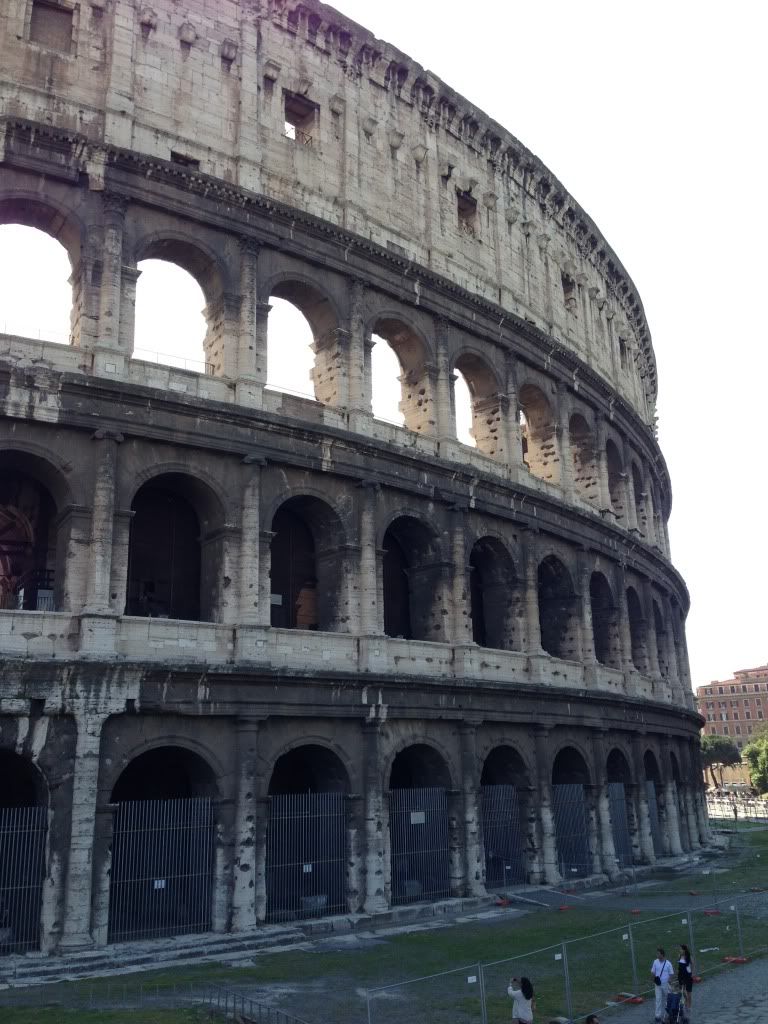 Clearly I had an amazing time in Italy, it was hard to say Ciao but I am already looking forward to our next visit.