On our last trip to England I found these beautiful silver plate rattles, it was one of those moments: I loved something and had no idea what I was going to do with it...until now!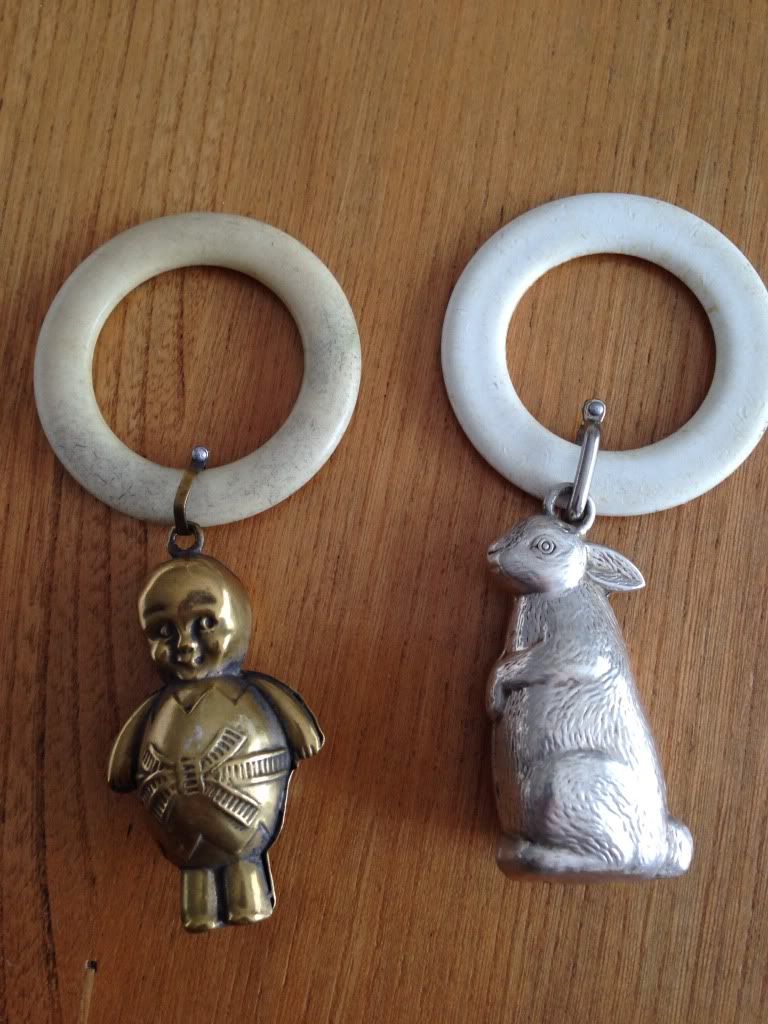 The home I am decorating for Home for the Holidays 2013 has a new little bundle of joy. The nursery is adorable but I wanted to add a little antique charm to the room.
Here's what you need for my craft:
*Double sided tape - this one from staples works just fine but I prefer the photo mounting tape - in the photo - you can find it at any good art store
*Shadow box frame
*Something lovely to frame - in this case I used an antique rattle (it was hard to choose just one)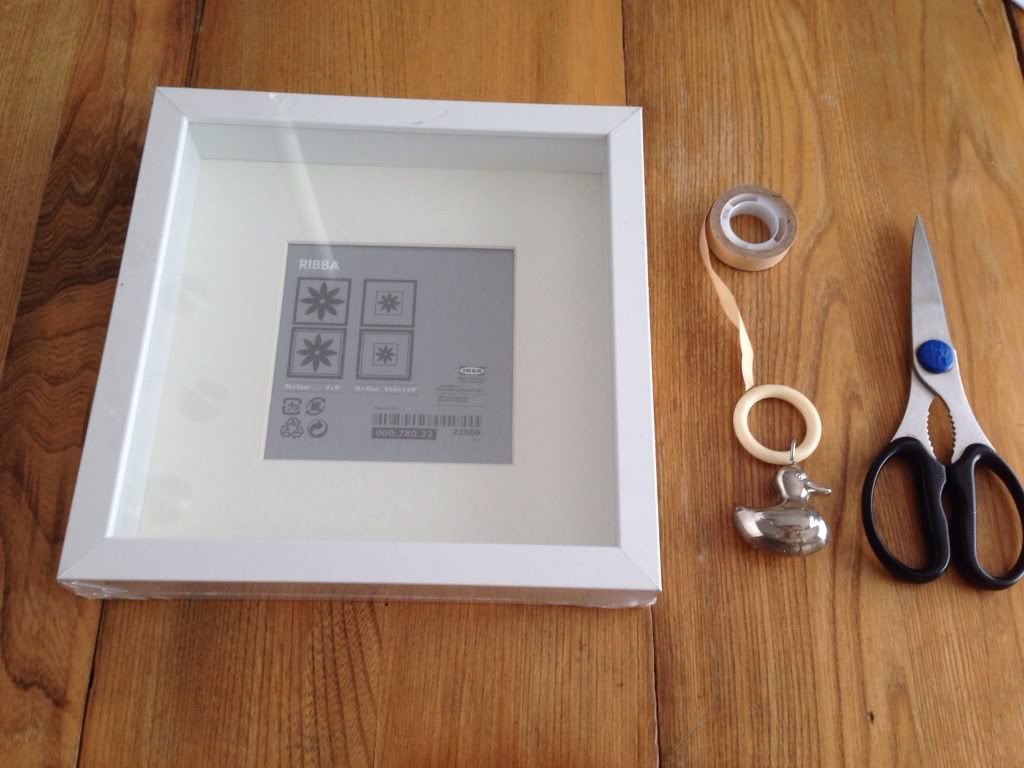 I was toying with the idea of choosing a coloured paper but I stuck with classic linen white.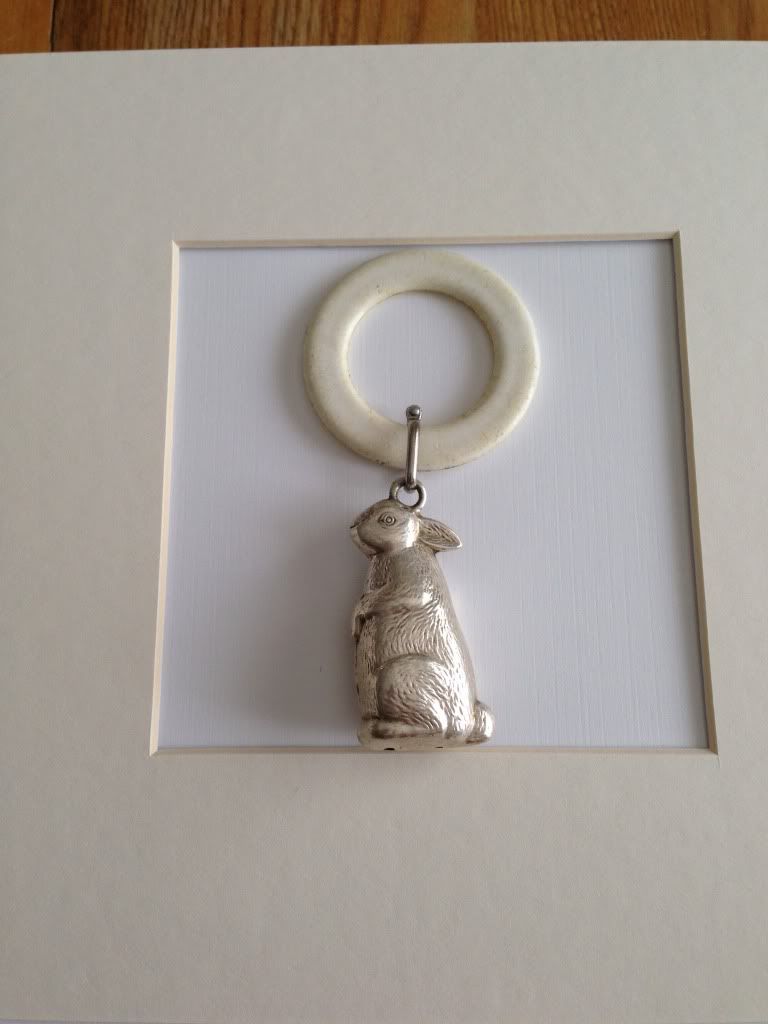 What do you think of the final product?