I have been planning a mini reno in the store for ages. Our store is tiny so making the most of the space is super important.
My amazing carpenter came in on Sunday and by Tuesday afternoon the work was done. We spent that evening and Wednesday morning putting everything back together. Re-merchandising my store is one of my favorite past times.
The holidays are just around the corner and I cannot tell you how many new things we have arriving in store. Now I have a place to put them!
Here's how we did it:
We have been using the Hemnes bookshelves in the store so we cut about 24" inches off the bottom.
We chose Ikea's classic white Akurum kitchen cabinets, super affordable at $59 each. I would have loved to use stone and I considered butcher block but with such a small space and a tight budget the white laminate really worked.
I was happy with the look but I knew we needed trim to make it look a bit more seamless...
...ultimately trim is always the answer!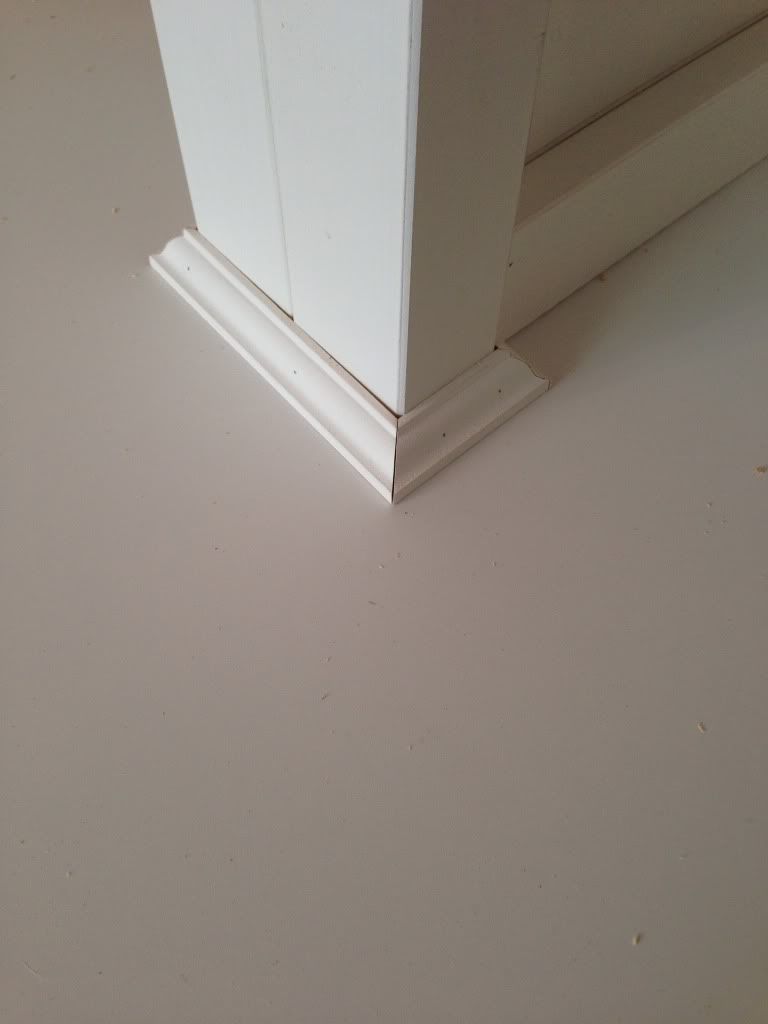 Once they were all done I was so pleased with the final results, now it's time to stock all our Christmas treats!
What do you think?